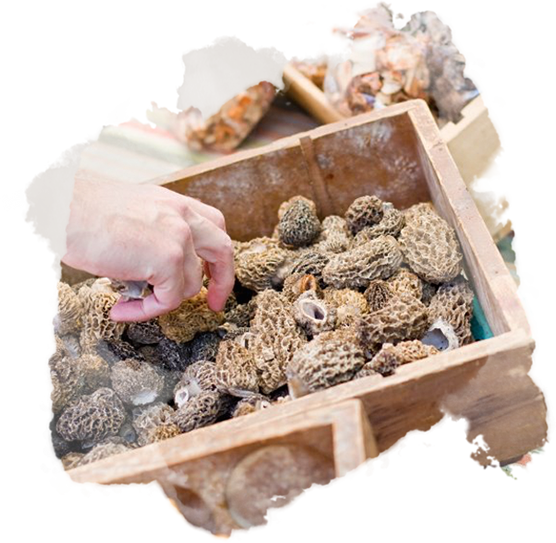 Hi there
Our story started with a candle... Several years ago the original owner had a morel mushroom candle made and launched a business around it. The morel candle was intended to smell exactly like a morel mushroom for those TRUE fanatics. At this time he also registered the Facebook page, www.facebook.com/morelmushrooms

He sold a few candles here and there, but the best thing he did was grow this great community on Facebook. He posted morel mushroom pictures, particularly from those who had made a great haul, either in quantity or in size. This led to further growth of the community.
In June of 2013 we purchased the business from the previous owner, and we couldn't have made a better decision! We are the current owners, Adam and Angela Schultz, Our children also love morels and have packaged many jars these last few years.

We have loved running a business built around such a strong and vibrant community! Our biggest contribution to date has been adding a line of dried morel mushrooms, which people have been enjoying all year round.

A few years ago we changed the name of the company to Forest Glory and ramped up the sales of morels. Since then we hit milestones like selling our 150,000th jar and adding our first employee. Now our primary focus (besides running the business) is on our Annual Morel Mushroom Hunt in which we give away cash prizes as part of a free treasure hunt.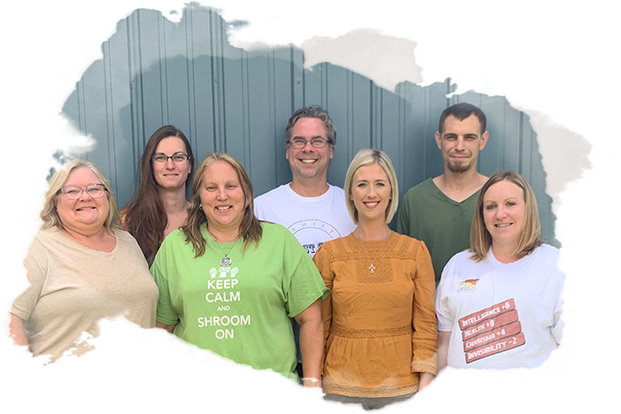 From our family to yours, welcome to our store and our story.

The Schultz's (and gang!)
Loading
Loading